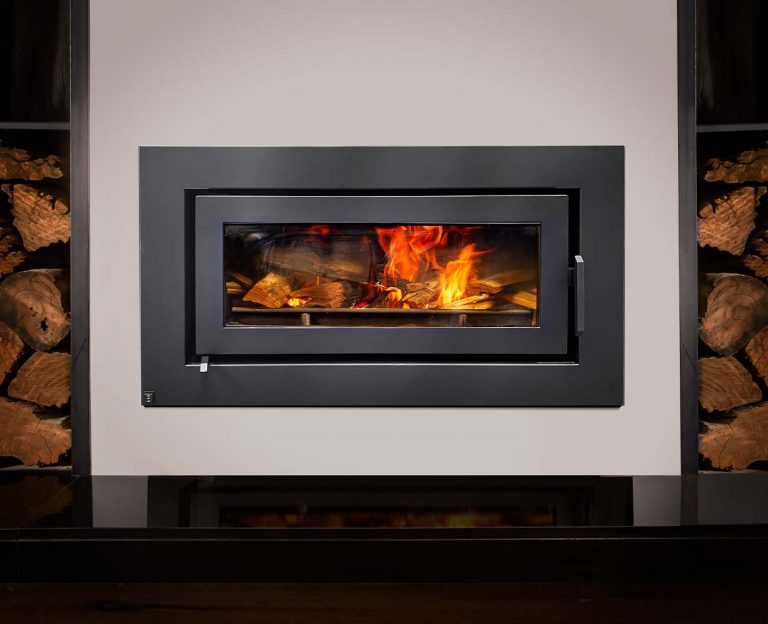 Kemlan
Celestial 900 Insert Fan Forced (Urban & Rural)
Kemlan prides itself on building fires to meet the changing needs of today's lifestyle.
The simple elegance and sleek lines of the Celestial 900 represents the best in contemporary wood heating.
Soft and hardwood approved, the Celestial 900 features a peak heating capacity of 330m2 and a low particulate emission rate of 1.4g/kg grams.
The Celestial 900 is a powerful performer complemented by good looks and an Australian pedigree.

Features
Soft & hardwood approved
Low 1.4g/kg gram particulate
Up to 10 hours burn time
Folded 6mm steel firebox, firebrick lined with n14 ceramic baffle creating a robust and durable fire box
The large clean ceramic glass-viewing area features a preheated primary airwash system which ensures a clean view of the fire
Proudly made with a 10 year warranty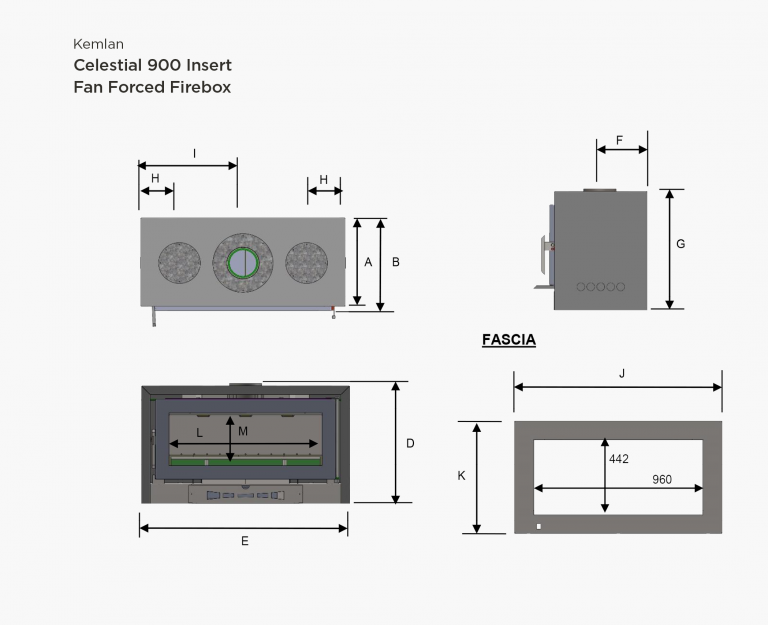 Kemlan
Celestial 900 Insert Fan Forced
Nelson Authorization Number
N0047
Firebox Sizing
A 468
B 495
C -
D 608
E 1054
F 240
G 595
H 202
I 527
J 1180
K 662
L 776
M 268
Heating Capacity
280-330 Sqm
Emissions
1.4g/kg
Maximum Log Length
650mm